Our Services
Milluminate provides a large variety of fitness, wellness, and healing services. Our mission is to help you feel confident about your body and in life. We're here to enhance your journey in every way possible and without any pressure. You can use one or all of our services – that journey is up to you.
Commit to Yourself and Become the Best Version of You
Your health and wellness are our top priority. No matter your fitness goals, we can create a customized personal training program for you. Our certified personal trainers will work with you to build strength using our free weights, dumbbells, TRX bands and more. All of our clients have access to a treadmill, and elliptical machine, available for your private use as a part of your pack. Using our cardio machines doesn't count as a 1:1 training session, and you're free to utilize the equipment at your leisure any time outside of your session.  
Pricing – 
Per Session $40 (30mins) 
Ten Pack $350 (10 sessions that never expire)
Gold Pack $350 (12 sessions per month)
Platinum Pack $425 (16 sessions per month)
Bring a friend: $15 a session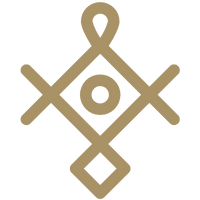 Free Consultation!
We believe in "trying before buying".  Sign up for a FREE 45min consultation. Your consult will include goal setting, biometric reading, measurements and a fitness assessment.

Nutrition & Health
Our trainers can also provide you with healthy eating tips to accelerate your progress. A one hour nutrition assessment is $40. If you're interested in furthering your progress, please ask about our nutritional supplements and meal replacement products. 
Wellness Services
At Milluminate, we believe wellness is the divine thread that connects the body and the mind through inner healing. Our services optimize your body's potential through detoxification, regeneration, and grounding.  Explore your options below. 

Ionic Foot Bath
An ionic foot bath is a relaxing warm-water foot soak that has the added benefit of drawing toxins from your body. The ionic technology uses water charged with positive and negative ions – electrolytes – which draw toxins from the body. 
Pricing – 
$35 (30min session) 

PEMF Therapy Bed
Our bodies are electric. Every heartbeat generates electromagnetic waves throughout our blood vessels, stimulating tissues at a cellular level. PEMF stands for Pulsed Electromagnetic Field, and it's designed to enhance the natural electrical signals of the body. It can reduce pain and the effects of stress, reduce inflammation, improve energy, and more. 
Pricing – 
$15 (20min session)
Package $150 (12 sessions) 

Ear Candling
Ear candling is a form of alternative medicine that has been practiced for thousands of years. By gently placing a hallow "candle" -usually made from bees wax-into your ear and lighting it, the suction from the flame assists in pulling wax, yeast and other impurities from your ear canal. This ancient practice is also said to ease sinus infections, headaches, sore throats and other pesky cold symptoms.
Pricing – 
$40 a session (30mins) 

Yoni Steam
There are many benefits of Yoni steaming. It functions as a natural and simple method of cleansing and detoxifying the uterus and vagina. Yoni steaming can also aid in maintaining reproductive health, increasing fertility, and balancing hormones, which can help to regulate periods and ease unpleasant symptoms of menstruation such as cramps, headaches, and vaginal discomfort.
Anyone with a vagina can experience the benefits of yoni steaming, especially those who suffer from painful or irregular periods, are looking to increase fertility, or are experiencing general discomfort. Yoni steam benefits are more than just physical. The practice has been used for ages to encourage mental and emotional well-being by improving symptoms of depression, anxiety, and fatigue.
Pricing – 
$50 session (45mins) 

Massage
Massage is generally considered part of integrative medicine. It's benefits can include reducing stress and increasing relaxation, improving circulation, energy, and alertness, lowering heart rate and blood pressure and more!
Massage is not only a feel-good way to indulge or pamper yourself. To the contrary, massage can be a powerful tool to help you take charge of your health and well-being, whether you have a specific health condition or are just looking for a stress reliever.
Pricing – 
$95 for 60mins
$125 for 90mins
$225 for 90min Shamanic 
Healing Services
At Milluminate, we hold space for your soul to heal. Our intuitive services marry spiritual mending and energy healing so that you can attain vitality and wholeness. Through Reiki, Third Eye Awakening, Medium Readings and more, you'll deepen your spiritual insights and release stagnant energy. Explore your options below.

Psychic or Medium Reading
Betsy, the owner of Milluminate, provides a safe place to experience psychic guidance. She uses her intuition to connect to your ancestors and guides, learn about yourself, or heal past traumas. She can also take a look at your health, or uncover what's on the forecast in weeks or months to come. If you have questions, don't hesitate to ask.
Pricing –
$88 session (30mins) 

Reiki/Energy Healing
Reiki is a form of alternative medicine that uses the transfer of energy from one person to another. During reiki, you'll sit or lay comfortably while the reiki practitioner transfers energy through their palms to you. You may have specific areas you'd like to work on or heal, perhaps an injury you'd like to send energy to. The reiki practitioner may gently touch the places you indicate. Energy is transferred with the intent of encouraging emotional or physical healing.
Pricing – 
$55 (30min session)

Past Life Regression
Revealing one's past lives is a process. It starts by opening up the chakra points, especially the crown and third eye. We use drumming and meditation to guide you on the journey of discovering your past lives. You remain completely conscious during the process. Past life regression can be especially powerful if you have lived through traumatic events. You may not realize why you have certain feelings in your current life–they could be connected to a past one. By revealing that past life, you can uncover traumas, and heal them. Sananga treatment included.
Pricing – 
$144 (1.5-2hours)

Third Eye Awakening
Is a transformational journey deep into the meditation state to activate your third eye chakra. Betsy uses the powerful energy of divine light, drumming, energy work,  meditation and sanaga to cleanse negativities and blockages from the 3rd eye area. Developing the third eye is the doorway to all things psychic. 
Pricing – 
$111 a session (45mins) 

Shamanic Clearing
As a trained Shamanic practitioner, Betsy is gifted with spiritual tools and the ability to act as a conduit to facilitate your healing journey.  Betsy connects with you on a very deep level and uses her skills to stimulate the release of old wounds, burdens, and thought patterns like "I'm not good enough"   moving through the energetic field.
Using Shamanic healing practices and a simple breathing technique (to help you drift into an altered state of consciousness), a cleanse, release, and reintegration will take place. This will be a truly profound experience.   
Standard clearings may include: soul loss (past and current life), psychic hooks, and intrusions in your energetic fields such as beings, spirit, cording, imprinting, and attachments.
Pricing –
$188 session (90mins) 
$252 (2hr) Quantum Healing session

Coaching
Discover yourself through this transformational journey with Betsy as a spiritual mediator. Betsy holds a safe, non-judgmental space to help you navigate through emotional issues for graceful release and healing. You'll take a deep dive into your belief systems, repetitive conditioning, and patterns and your relationships. You will learn why you choose the same personality style in relationships and why the outcome is always the same. This coaching style is profoundly effective, and is a deeply moving experience. 
Pricing –
$133 session (60mins)
$1111 (60mins) 10 pack 

House Clearing
Using Shamanic medicine tools and sacred rituals, Betsy will unearth any dense or residual debris left behind from those that enter or live in the house.  This will take patience and much discovery. Betsy will connect and examine each room, including closets, and cabinets from corner to corner, and remove any spirits that seem to be connected to the home, or the land.  An energetic, protective barrier will be added to keep those negative energies and mindsets from entering back into the home.
Additional services, such as crystal gridding the property, will be an additional cost of $50. Anything over the two-hour time frame will be prorated. 
Pricing – 
$222 session (120mins) 
Classes & Workshops
At Milluminate, we're a community of aspirational and like-minded people who appreciate the power of connection.
Location
4813 W. National Ave, West
Milwaukee, WI 53214
Contact Us Today
(414) 345-8237
Store Open
Monday – Friday: 6:00am – 6:00pm | Saturday: 8:00am – 12:00pm | Sunday: Closed